There was a pass of the AO-91 satellite over my location today and I listened to the ham radio operators operating through it.
I used my home-built Cebik Moxon aerials which are located in my attic and the nice SDRplay RSP2.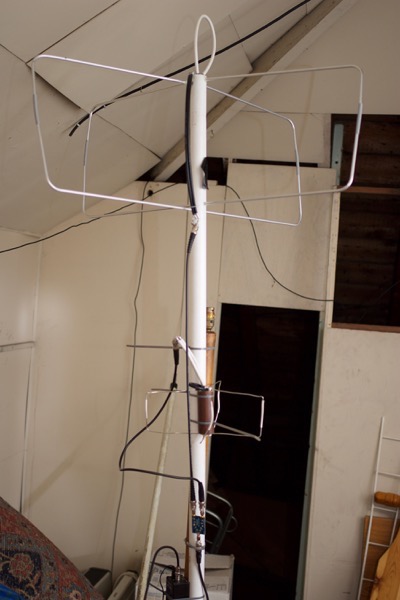 Here's a screenshot of SDRuno displaying the AO-91 signals for those of you who don't think the Doppler effect is real.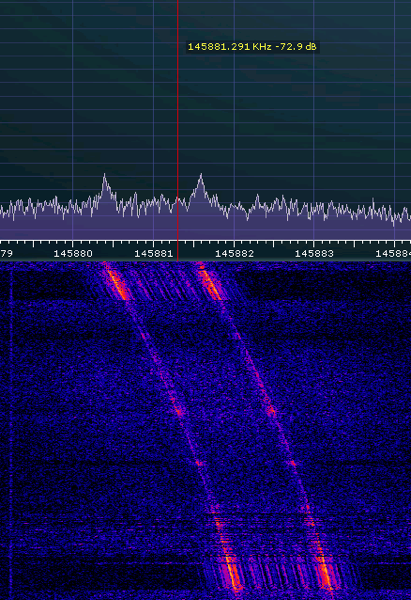 You can easily see the received signal changing frequency as the satellite hurtles past.
This is what it sounds like. 
AO-92-12.09-Wednesday-May-8-2019-20190508-1209.m4a
It was recorded using Audio Hijack Pro from a Microsoft Remote Desktop session of SDRuno on a Dell XP workstation. Apologies for the over-driven audio — I was concentrating on receiving rather than recording.